About us
Instead was developed out of 22 years of experience in the
financial services sector. Identifying gaps left by existing
systems, we set out to develop a solution that would eliminate
the need for multiple systems and duplicate data entry.
We needed to bridge the information gap between
clients, financial planners, dealer groups, accountants and
auditors. We wanted a system that would provide a paperless
environment, have all parties viewing the same data and be
easily accessible.
Instead is an integrated system that broadens the
meaning of the financial service sector. As the ultimate
information hub, it can be used to connect all service
professionals, or can be used by a single professional. Its
modular approach allows you to tailor Instead to your requirements.
Data entry and document storage are a once only event. Using
permissions for client and advisers, Instead can
achieve things previously unthinkable. Instead not only has a
client up approach but also incorporates business issues from
revenue management through to compliance.
Our main aim is to provide a system that will help you
create stronger client relationships, increase productivity
and reduce costs.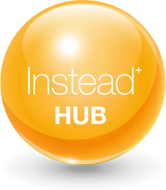 INSTEAD – KEEPING EVERYONE ON THE SAME PAGE
INSTEAD is architected on a simple principle of enabling clients to
connect their expertise through a central information technology hub.
Even when data is captured from a variety of sources, it is scrubbed and
reconciled to ensure integrity, and made available to users in the format
that meets their unique needs.  This ensures that information extracted
from Instead is accurate and consistent at all times to all parties servicing
the client (eg. planner, accountant, auditor, stock broker and the
client themselves).  What's more, using the INSTEAD permission-based function, our alliance partners can easily control which documents and reports are viewed by which party.